Simply unbolt all four corners of this tiny house built by Build Tiny in New Zealand then jack it up with the jack stands on all four corners then slide the trailer out from underneath the home.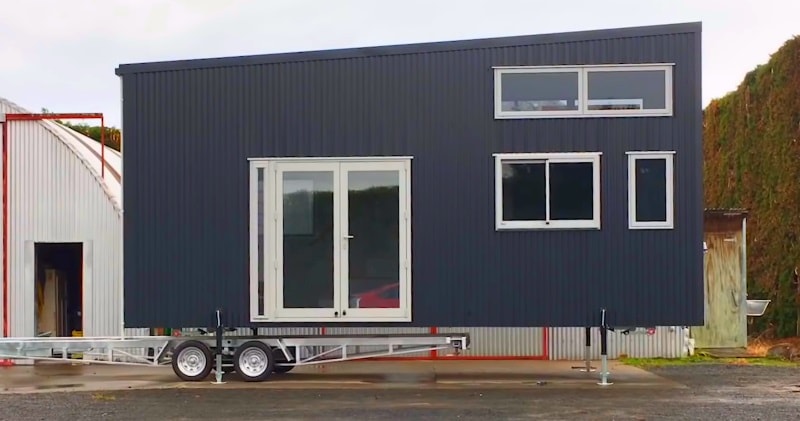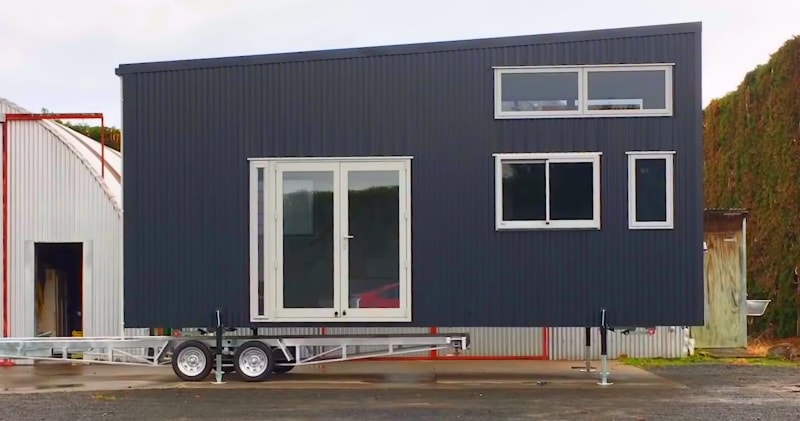 source/image: Tiny House Listings
This is perfect for maintenance, or when you know your tiny house will be in the same area for awhile.You can then put the tiny house on a permanent foundation until you're ready to move it or sell it.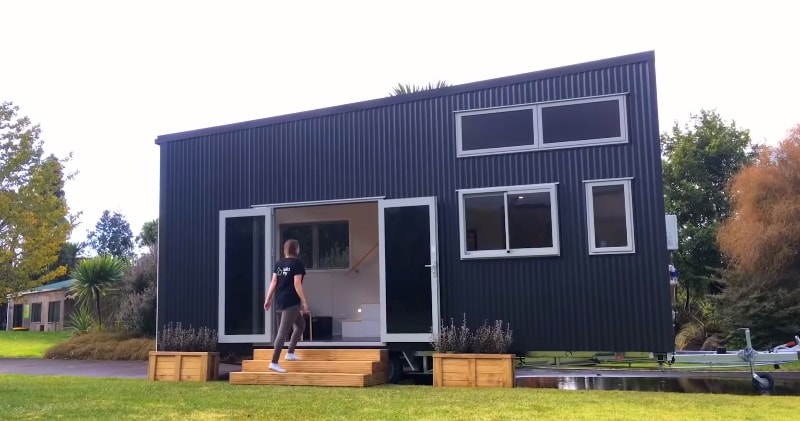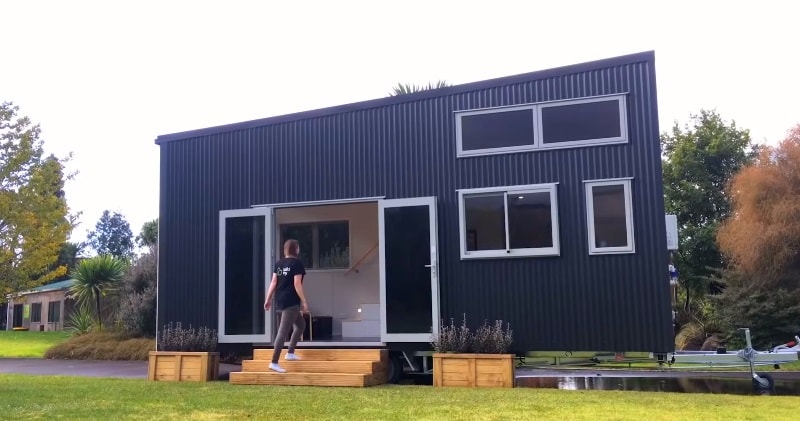 source/image: Tiny House Listings
The trailer is 7.2×2.4m the overall height from the ground to the highest point of the roof is 4.2mMeanwhile, your trailer and be covered somewhere to remain in tip top shape when it's needed again./Build Tiny
Advertisement
It has the feel and functionality of a much bigger home thanks to its large double glazed windows, and clever space saving features such as a retractable staircase.
Fully kitted out with everything needed in a modern home such as: a full sized oven, fridge, shower and washing machine, and even a dedicated home office.