A time-lapse video of the world's largest 3D printed boat being printed by the world's largest 3D printer at the University of Maine Advanced Structures and Composites Center.The boat was printed in 72 hours, is 25′ long, and weighs 5,000 lbs.The boat is named 3Dirigo, a play on Maine's motto, "Dirigo," which is Latin for "I lead."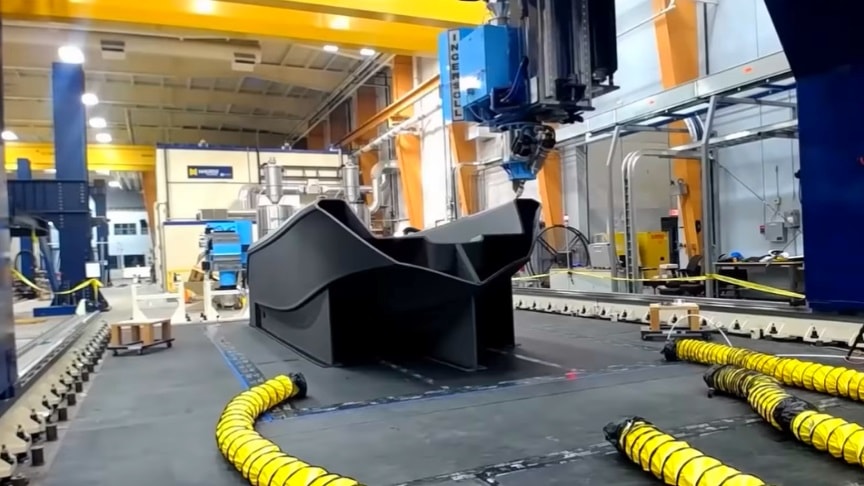 source/image: UMaine Composites Center
The printer produced a 25-foot, 2 ½-ton boat using material that's a blend of plastic and wood cellulose.According to a UMaine press release, 3Dirigo isn't even the biggest object the school's 3D printer can construct — if pushed to its limits, it can print objects up to 100 feet long, 22 feet wide, and 10 feet high.
The new 3D printer is designed to print objects as long as 100 feet by 22 feet wide by 10 feet high, and can print at 500 pounds per hour.The one-of-a-kind printer will support several ambitious initiatives, including development of biobased feedstocks using cellulose derived from wood resources, and rapid prototyping of civilian, defense and infrastructure applications.
Advertisement
Guinness World Records confirmed it's the world's largest 3D-printed boat, the largest 3D-printed object and largest prototype polymer 3D printer, the university said.