Marchi Mobile's eleMMent Palazzo Superior is one of the most expensive and luxe RVs in the world,it has some exotic features befitting its exorbitant, $3 million price tag, such as a pop-up roof terrace.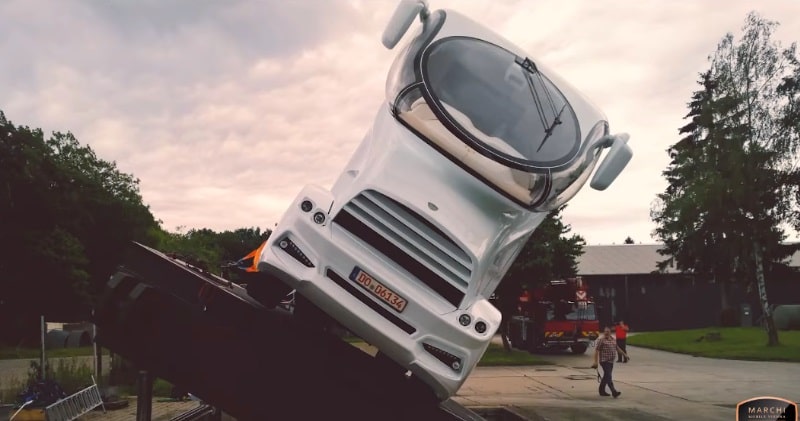 source/image: Marchi Mobile
Its combining design features from the worlds of motor-sports, aviation and yachting to create a singular masterpiece.The cab's striking appearance is ahead of its time and was manufactured with extreme precision using high performance carbon fiber materials./Marchi Mobile
Built on a Volvo chassis and powered by a 6 cylinder  600-HP Volvo engine, it has 732 square feet of living space. All the while, the RV can boost to a surprisingly fast 93 MPH.
Advertisement
The 45-foot-long vehicle's insane size that makes it stand out in a crowd, but also that it has a pop-up roof deck that turns the top of the RV into a 20-foot-tall bar with underfloor heating and an integrated lighting and audio system./Marchi Mobile
Inside, it has everything you'd dream a palace on wheels would: a spacious lounge area, kitchenette, luxe master bedroom with a king size bed, half-bathroom, separate 16 square-foot shower room, and retractable sky lounge.The baseline cost makes the Palazzo one of the most expensive RVs around, and that's before add-ons and upgrades.