It has the aerodynamic contours you'd expect of a Porsche. But this Porsche is no sports car – it's a tractor. Porsche-Diesel rolled out some 120,000 tractors between 1956 and 1963.Porsche Junior is a tractor manufactured by Porsche-Diesel. It is powered by an air-cooled 14 hp 822 cc, single-cylinder diesel engine.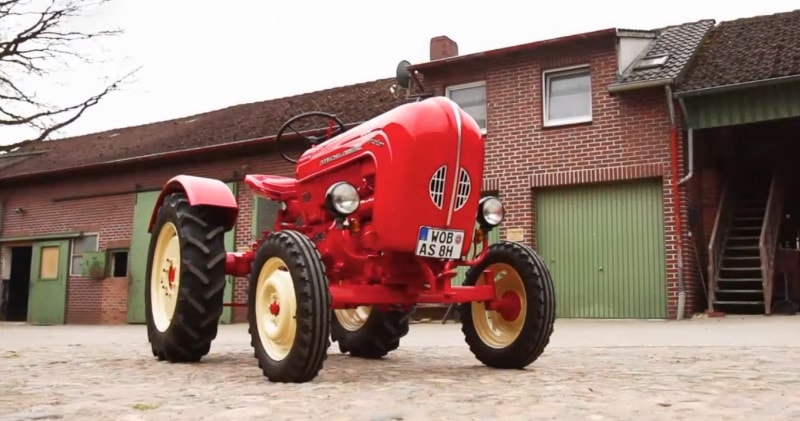 source/image: DW English 
Just as hard working as they were attractive, these tractors were put to work all over continental Europe. Built at the old Zeppelin factory in Friedrichshafen-Manzell, Germany.
As the company's automobiles built a steady reputation for performance and motorsport success over the years, Porsche's tractors slowly but surely grew in both popularity and demand as novelty collectables to sit alongside cars bearing the same name.
Advertisement
Finished in the traditional red with cream wheels, the tractor was acquired by the current English owner from a collector in Ireland and presents in excellent condition. It remains ready to be used and enjoyed either for recreational use or to be used on the farm and in the fields as its creators intended.