It's never easy being the first to do something, especially when that something is building a tiny house on wheels! In this weeks episode we travel to Yerrinbool in New South Wales, Australia to visit the first tiny home ever to be built in Australia.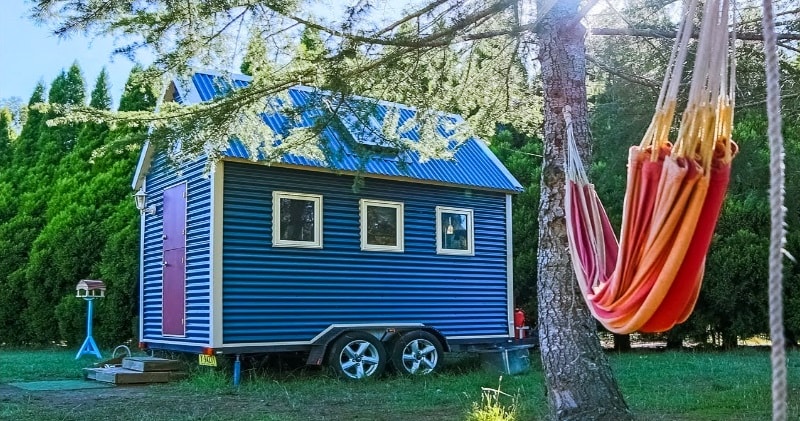 image/text credit(PrtSc): Living Big In A Tiny House 
The basic design of this tiny house was based on a Tumbleweed XS model from the USA, but was given a uniquely Australian flavour and constructed from super light-weight materials that would make it legal to travel on Aussie roads.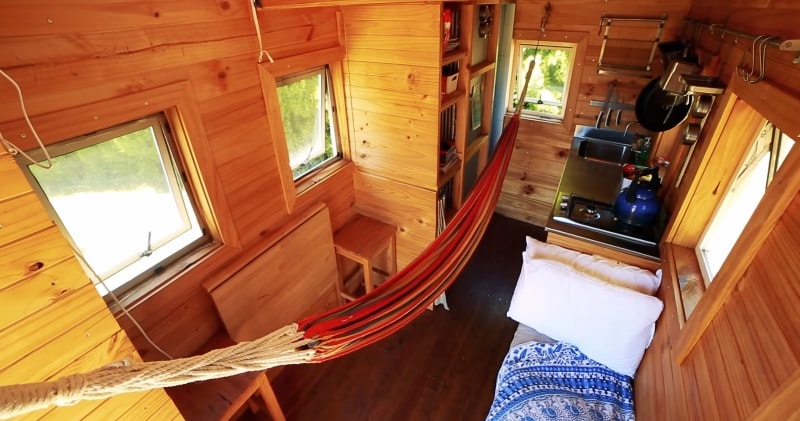 image/text credit: Living Big In A Tiny House 
Inside, the home follows a rather traditional tiny house lay-out, only everything has been compacted to fit into this small yet functional space. Entering the home, you're greeted by a small couch with storage on one side, and a folding table with stools over the other.
Advertisement
This small size and lightweight framing and cladding have helped this Australian tiny house to come in at only 2 tonnes.After a time spent traveling, this tiny house has found it's place in Australian tiny house history and now sit's on a beautiful farm for rent as a B&B.
At 3.6 meters (12ft) in length, this home is the ideal length to hang a hammock and so attachment points were installed. This hammock is a great place to relax and get out of the Australian summer heat and it also can provide another sleeping option for guests in the home.