If you look at the small details, the trailer has the fingerprints of Scott Bloomquist all over it. How involved was he in the design process? Very. Several plane trips, lots of discussions and a full design time at TurnKey Industries made this thing come together.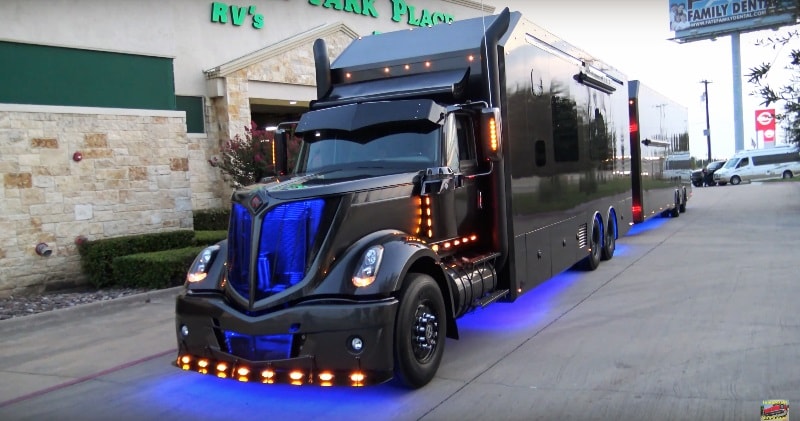 source.image: Turnkey Industries
This all-black concept will become everyone`s dream truck. But it does stop there! The ultimate rig is more than just a truck. It has two trailers attached on the back of it, both of them being equipped with the latest technology of truck engineering.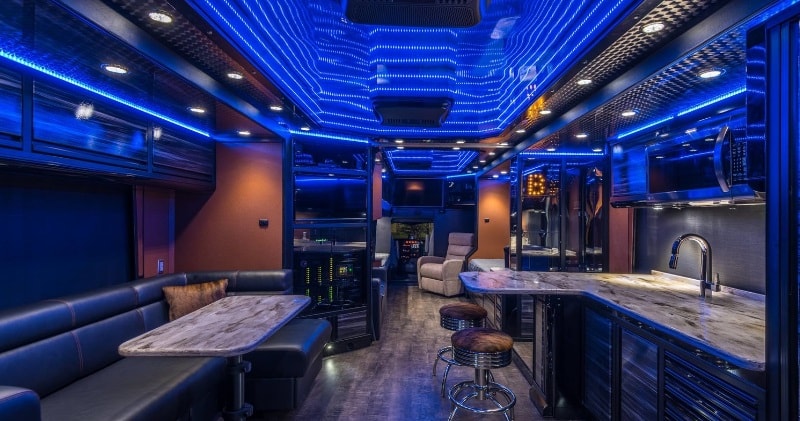 image/source: Turnkey Industries
To put it simple, we can say that these trailers are "houses on wheels". The interior is just amazing and it has every detail you could possibly think of having in your home.
Advertisement
Travelling with this piece of technology must be a dream-come true. There are lights surrounding the whole truck which make this monster look even better.
It is a combination from blue and yellow.The interior is mostly black color too. The hauler features both a luxury cabin seemingly designed for rock stars and a contemporary transport intended for Formula 1 cars.