You've never heard of this Hyundai luxury sedan — but the 2002 Hyundai Equus rivaled the Mercedes-Benz S-Class. Today, I'm reviewing the rare, little-known first-generation Equus to show you all the weird quirks and cool features of the unknown original Hyundai Equus.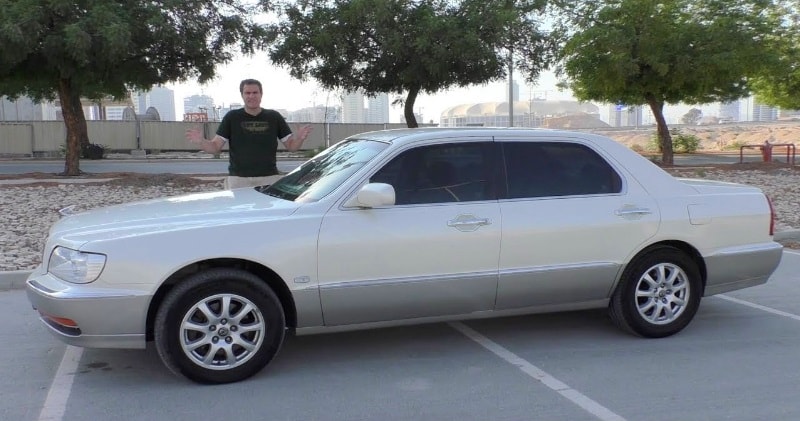 source: motortrend / image: Doug DeMuro 
Rather than designing the model to cost restraints, Hyundai engineers designed it to execution, meaning they were able to go all out in creating what they believe is a true luxury halo car.
Providing power to the rear wheels are the brand's pair of successful powerplants – the Lambda 3.8L V-6 (290-hp/264 lb-ft) and Tau 4.6L V-8 (375-hp/333 lb-ft), with a rumored 5.0L Tau to come later during the production cycle.
Advertisement
Both employ variable valve timing, an all-aluminum construction and are mated to a six-speed automatic transmission for improved fuel economy.Step inside, and those aforementioned well-heeled 40- to 50-year old men will find heated and cooled seats, heated steering wheel, beverage chiller, full Bluetooth connectivity and the sedan's interior centerpiece, a 17-speaker Lexicon sound system. On the dash, drivers get up to date vehicle statistics via a 3.5-in TFT-LCD display.