Rotorway is one of the few helicopter kits you can get to build a 2-seater helicopter.The A600 Talon featured in this video is a fairly new build by an engineer. He spent about 500 hours total building the aircraft.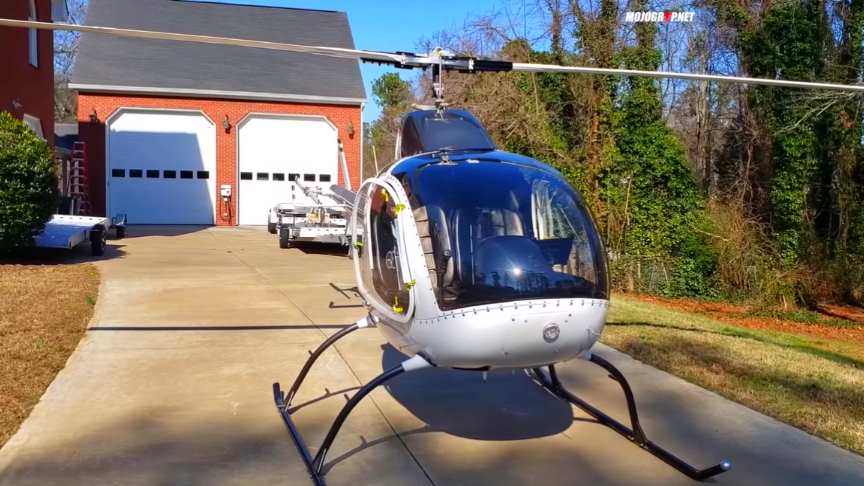 source/image: MojoGrip
Most of the major components are already welded together which saves a lot of time. The A600 helicopter uses a coverted Volkswagen engine with a power output of 168 HP. Watch the video from MojoGrip for more info:
This is the turbocharged version. If you go for a standard A600 kit, then you'll be down to 147 HP.
Advertisement
The helicopter will climb at a respectable 1000 feet per minute and you are cruising between 80 to 100 miles per hour.A brand new A600 Talon kit which includes the engine runs for about $160,000
Engine: RH600T 168HP
Capacity: 2
Useful load: 620 lbs
Range: 200 miles
Speed: 90 – 100 mph
Price: $160,000