After months of anticipation, Ford has revealed the full horsepower, torque, towing and payload specs for the 2020 F-Series Super Duty trucks. Does the new PowerStroke turbodiesel crush Ram's Cummins diesel and its 1,000 lb-ft of torque?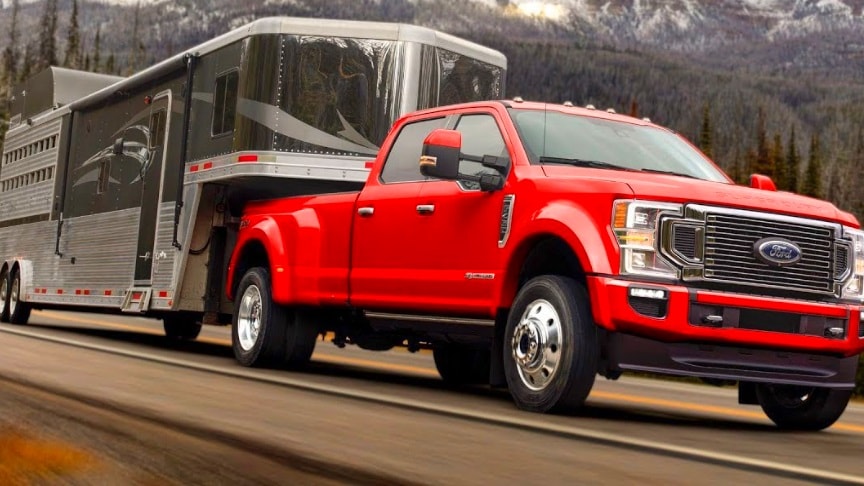 The Ford Super Duty is powered by all-new 7.3-liter V8 with best-in-class 430 horsepower and best-in-class 475 ft.-lbs. of torque joins the standard 6.2-liter V8 in Super Duty's gas engine stable.
The available third-generation 6.7-liter Power Stroke® diesel V8 is upgraded to deliver best-in-class 475 horsepower and best-in-class 1,050 ft.-lbs. of torque. An all-new 10-speed heavy-duty TorqShift® automatic transmission is standard with the 7.3-liter V8 and 6.7-liter Power Stroke diesel V8.
Advertisement
The all-new Ford F-600 Super Duty chassis cab fills the sweet spot between F-550 and F-650. It is built for customers who need additional payload or need to mount heavier upfits but don't want to move into a larger truck. Although the overall vehicle is the same size as an F-550, F-600 uses upgraded driveline and chassis components, as well as higher-weight-rated 19.5-inch tires and wheels to help it achieve a higher GVWR.