If you are wondering what to do with the old tree stump that has been sitting around in your front or back yard, here is a super cool idea to make an adorable tree stump gnome house.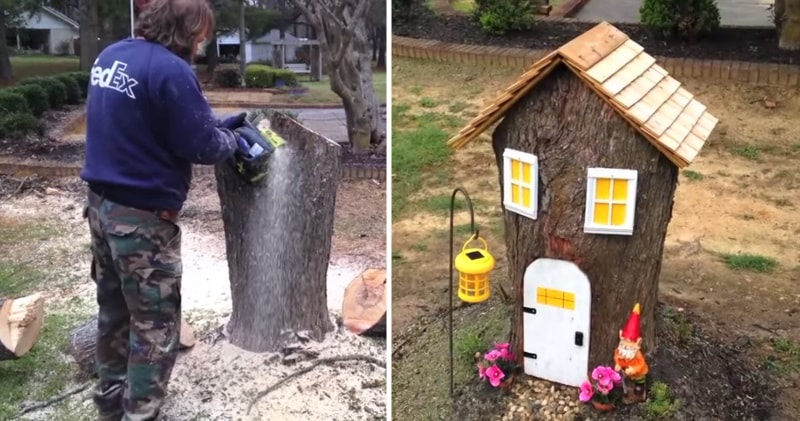 image/text credit: Mimi's Mixed Bag
Instead of letting the remaining tree stump sit around, she came up with a creative idea to make an artistic piece out of it. To work on the project, Mimi and her husband bought supplies from local hardware stores and dollar stores.
They also used scrap wood and other recycled materials. Two weeks later, Mimi was ready to show off her work. She turned the tree stump into an adorable fairy house!
Advertisement
This beautiful gnome tree stump house has every detail for the cutest touches and has earned Mimi a lot of compliments from the neighborhood.