For this young family, life in a tiny house is largely centred around a desire to live with a lighter footprint and do something good for the environment.Going zero waste and cutting out single use plastics has been helped by living in a tiny house, where the small home makes the family more aware of their consumption.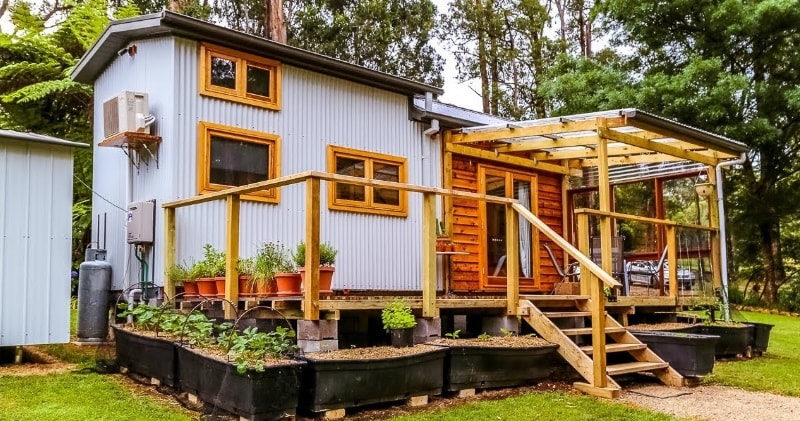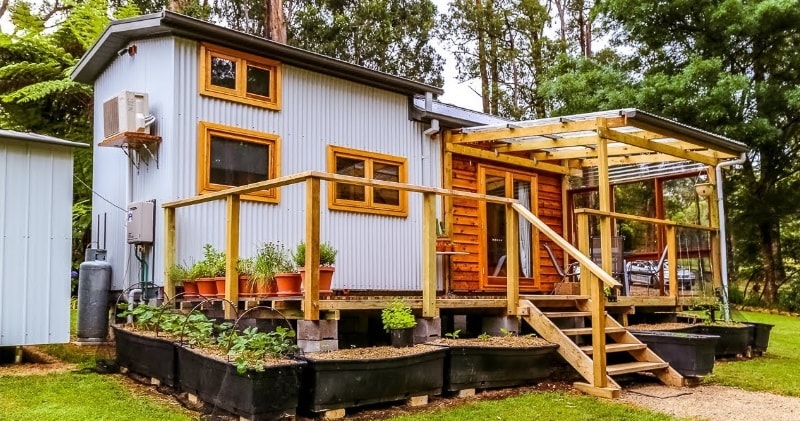 image/text credit: Living Big In A Tiny House
Mark, a Vegan chef has also leveraged debt free living in a tiny house to start his own plant based pop-up restaurant.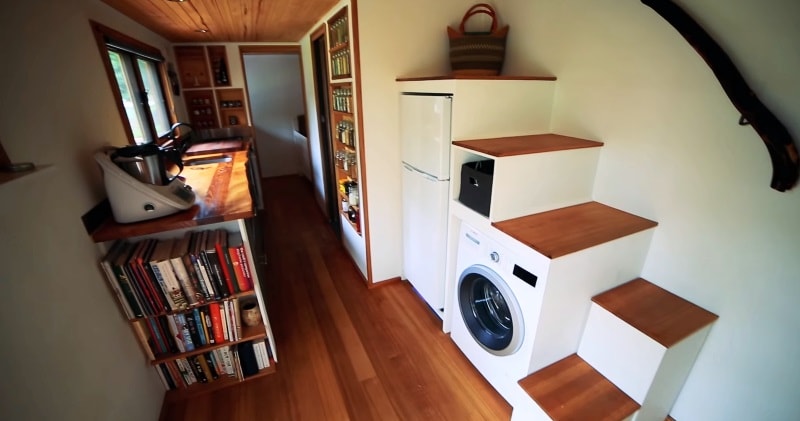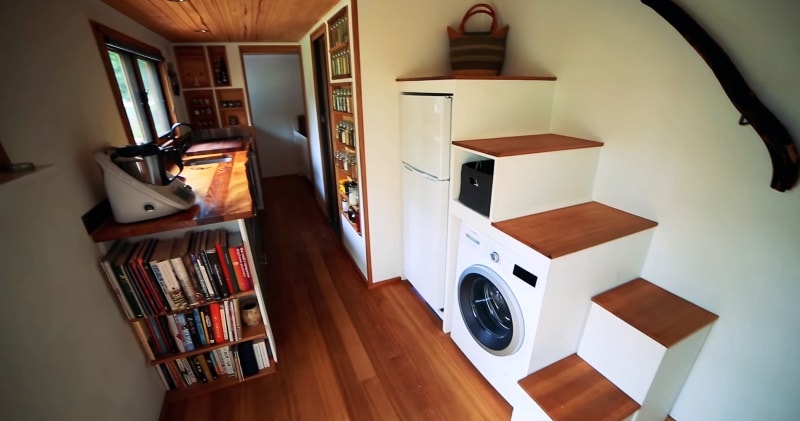 image/text credit: Living Big In A Tiny House
The cottage style home has been constructed to take full advantage of the incredible surrounding area and capitalise on the hot Australian weather by opening up the home to the garden for year-round outdoor living.
Advertisement
Inside the home is wonderfully open and light. There is a lounge area with day-bed, a fully featured kitchen, washing machine, bathroom, sleeping loft and down the far end of the home even a nursery for their new-born baby.
The tiny home is already proving to be a wonderful family home for this young family. Mark and Joanna have accomplished a huge feat, constructing this home for themselves in 3 months and with a budget of around AU$50,000.