Nick experimented with different types of nomadic living for years before he finally figured out that a skoolie was the perfect home on wheels for him.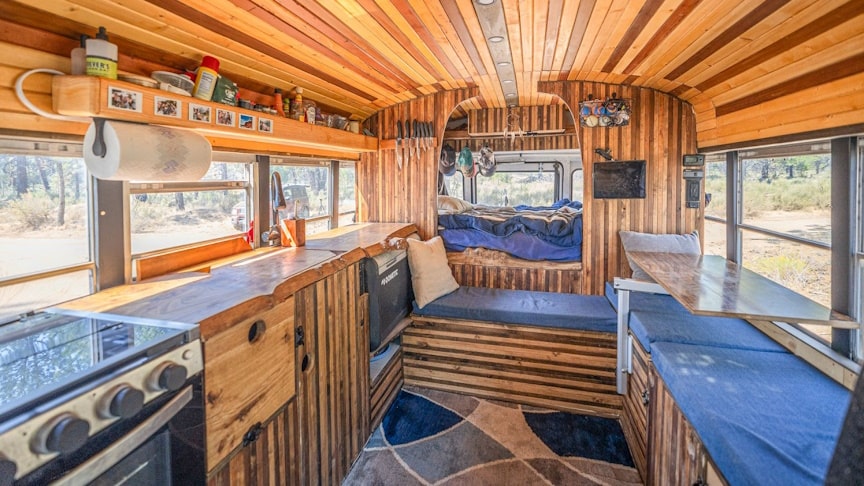 source.image: Tiny Home Tours
After pouring his heart into the build, he can see himself living happily in his bus, Narlie, for years and years to come.Watch the video from Tiny Home Tours:
Narlie features a kitchen with tons of counter space and a three burner stove, a fixed bed, giant L-shaped couch, and huge closet.
Advertisement
Complete with beautiful wood detailing throughout, it's easy to see why Nick has fallen in love with his life on the road.