High-end luxury mobile VARIO Perfect – optionally with platinum equipment 8-12m .Integrated motorhome on truck and bus chassis from 7.5 – 26 t: automotive quality , powerful chassis from Mercedes Benz and MAN, individual floor plans, up to four extendable living areas – bay window, car garage and exceptional luxury. Every land yacht is an original , built only once, always with an outside width of 2.50 – 2.55 m.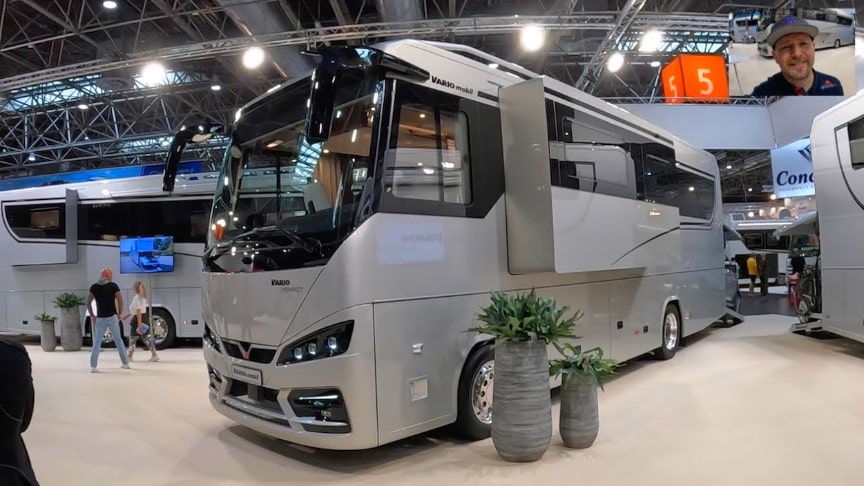 source/image: JARO SPEED
Due to the high payload reserves , this sporty, elegant front-engine body is predestined for taking your own personal vehicle with you: bicycles, scooters, motorbikes, a car or roadster. The continuous sandwich floor for the tank installation is characteristic of this type of vehicle.
A standard double floor enables increased storage space . Despite the front engine design, there is no engine cover between the driver and front passenger.Inside, the motorhome features three expandable living areas to give travelers more space. The layout includes a well-appointed bathroom with a built-in shower, a kitchenette and dining space, plenty of comfy lounge seating and a bedroom with a sizable bed./vario-mobil
Advertisement
Each VARIOmobil is exclusively equipped with large storage capacities. The very large, illuminated rear garage lined with easy-care needle felt offers plenty of space for all the things that you would like to have with you when travelling.
Vario Mobil Perfect 1000 motorhome with car garage
MB Actros 5 1843 / 6cyl. / Turbo Diesel / 10.700cc / 315kw / 428hp
L:999/ W:252 / H:390 / total weight: 18.000kg