Hyundai Motor Group developed vest-type wearable robot called 'VEX' that helps industrial workers to lift their arms in Overhead Task environment.The VEX functions without the need for power by imitating human shoulder joint and using multilink lift assistant module.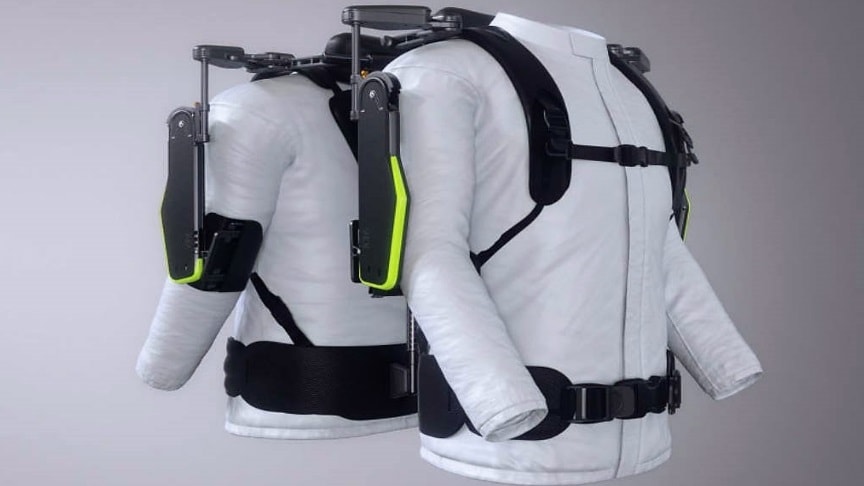 source/image: HYUNDAI
The VEX enhances productivity and reduces fatigue of industrial workers by imitating the movement of human joints to boost load support and mobility.Explore more about 'VEX' wearable robot which improves workers' productivity while reducing their fatigue in this video.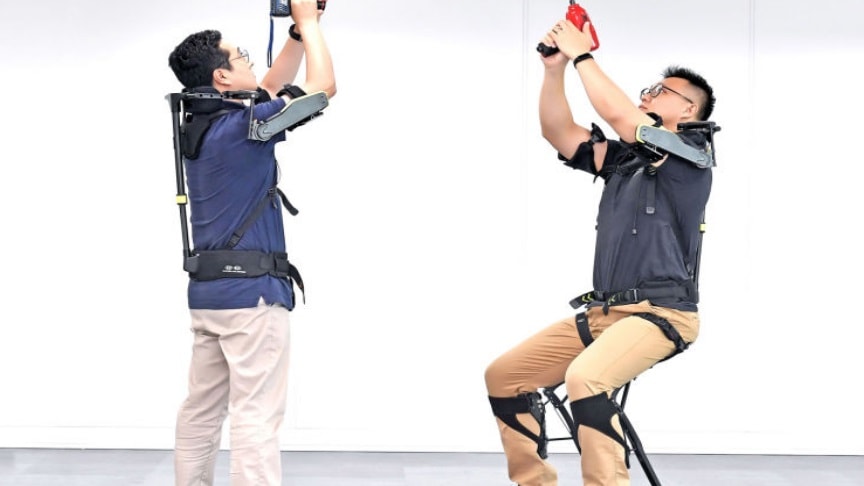 source/image: HYUNDAI
The wearable vest has polycentric axis – combining multiple pivot points with multi-link muscular assistance – to function, eliminating the need for a battery.
Advertisement
At 2.5kg, VEX weighs 22-42% less than competing products and is worn like a backpack. Users place their arms through the shoulder straps of the vest, then fasten the chest and waist buckles.
The back section can adjust in length by up to 18 cm to fit a variety of body sizes, while the degree of force assistance can be adjusted over six levels – up to as much as 5.5 kgf.