Bowlus, the world leader in performance luxury recreation vehicles, has announced the world's first production all-electric RV, the Volterra luxury travel trailer. The Volterra features fully electric power with a 100-percent increase in battery capacity from previous models, as well as the first application of AeroSolar™ in the RV industry.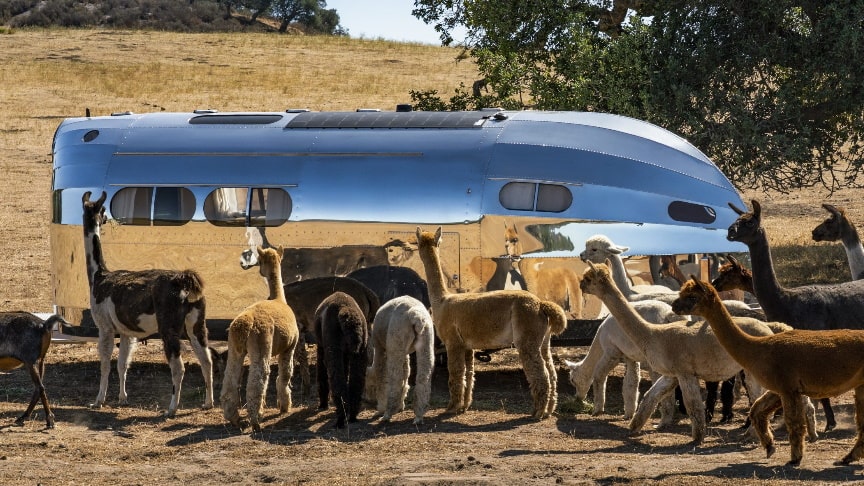 sourc/image: bowlus
The Volterra has the first industry application of the AeroSolar™ solar panel-battery system. This system includes two built-in 240W solar panels. These panels are accompanied by a MPPT solar controller which directly charges the Volterra's lithium-ion phosphate 17 kWh battery.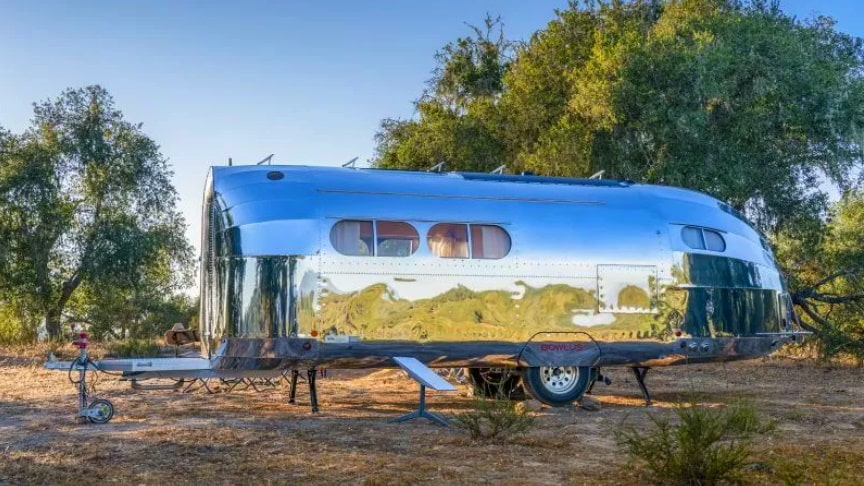 sourc/image: bowlus
Combined, these features give Bowlus customers the ability to be off-grid indefinitely. Additionally, the Volterra is the first travel trailer with an induction cooktop and the first RV with integrated high-speed satellite internet.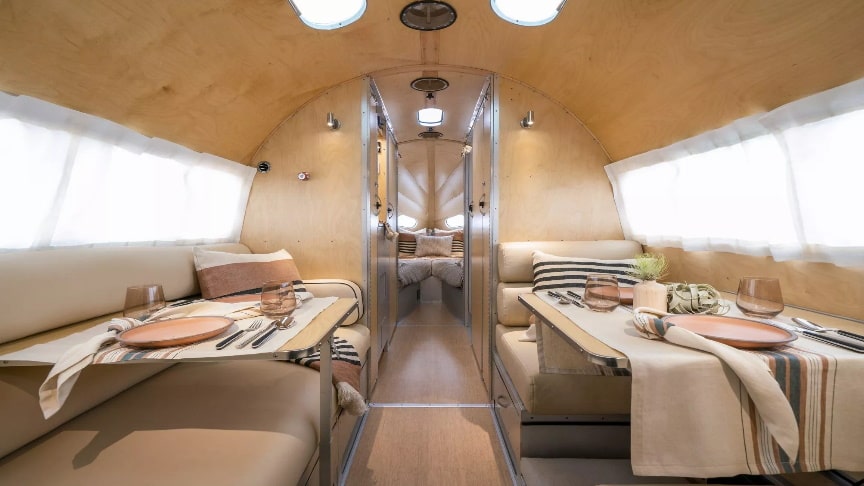 sourc/image: bowlus
The interior theme has been named La Cumbre inspired by the mountain peak behind Santa Barbara, California. The limited-edition interior seating – fully vegan – features seating in "Ynez" with accent piping in "Rafael," evoking a gorgeous California sunset.
Advertisement
The Volterra also features a new back-up camera, a 150-percent increase in fresh water storage capacity and a luxurious limited-edition color palette.
The Volterra is now available for order from Bowlus – the world's first all-electric RV manufacturer – as part of the brand's 2023 product lineup at Bowlus. Pricing for the Volterra begins at an MSRP of $310,000.