In this video, I show you what's inside Petra, also known as the Lost City of Stone, is made up of massive structures that are sculpted right out of the side of canyon walls, hidden in the remote mountains of Jordan, and is one of the most underrated sites of lost ancient human civilization.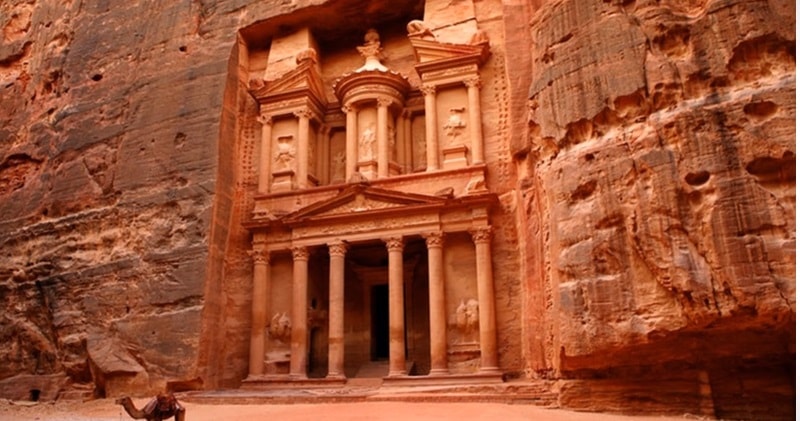 source/image: Bright Insight
And when I say that these structures are massive, just compare the size of the doorways to people as you can see here at some of the famous sites within Petra.Carved directly into vibrant red, white, pink, and sandstone cliff faces, the prehistoric Jordanian city of Petra was "lost" to the Western world for hundreds of years. read more: Bright Insight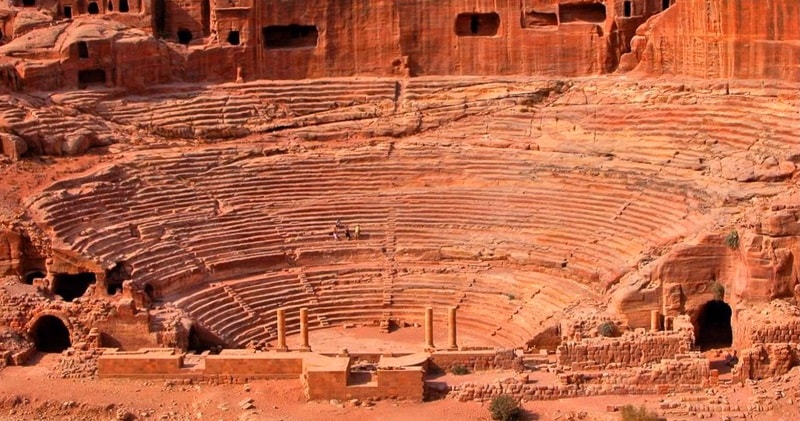 source/image: Bright Insight
Located amid rugged desert canyons and mountains in what is now the southwestern corner of the Hashemite Kingdom of Jordan, Petra was once a thriving trading center and the capital of the Nabataean empire between 400 B.C. and A.D. 106. read more: Bright Insight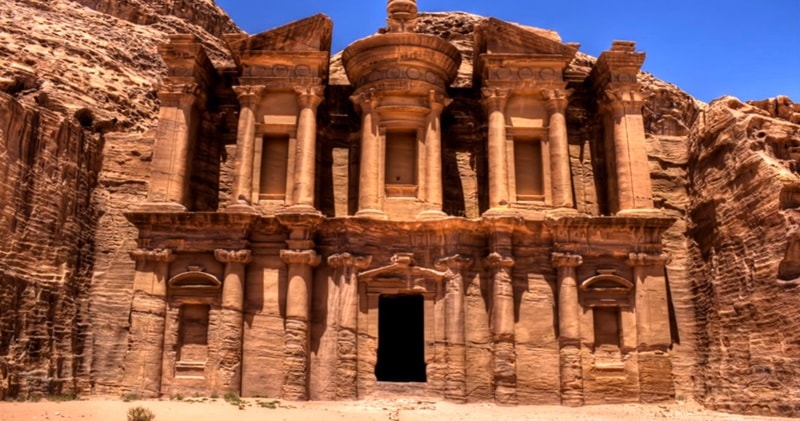 source/image: Bright Insight
The city sat empty and in near ruin for centuries. Only in the early 1800s did a European traveler disguise himself in Bedouin costume and infiltrate the mysterious locale.The soft sandstone rock was ideal for carving facades for tombs, theatres, temples and even dwellings and many of these are still in existence today. The main section of the city consisted of houses, markets and other such buildings but unfortunately two major earthquakes destroyed this area and remains hidden under piles of sand./source: Susan Beard/quora
Advertisement
Entrance to Petra is via the Siq, a winding, narrow chasm holding many niches where icons were displayed. Along the sides of the Siq are the original water channels that brought fresh water from the springs outside the city into Petra. Emerging from the Siq, visitors get their first glimpse of The Treasury.source: Susan Beard/quora
Continuing on into the city centre, visitors pass a Roman Theatre, Royal Tombs, impressive temples and churches. Those with the energy and time should climb the 800+ steps the ad Deir (The Monastery) and/or the High Place of Sacrifice. There are many valleys leading off the main area of Petra – each one holds many more fascinating tombs. It is impossible to see everything in one day. Those who enjoy hiking will love all the trails up and over the surrounding mountains which provide birds-eye views of the city below.