The Rolls-Royce Wraith is a luxury grand tourer manufactured by Rolls-Royce Motor Cars The name Wraith comes from an old Scottish word meaning image of a ghost or spirit, a name it shares with the 1938 model by the original Rolls Royce company.The interior is synonymous with pure luxury. The two-color leather upholstery takes the petrol blue of the exterior paintwork and contrasts it with a gentle beige.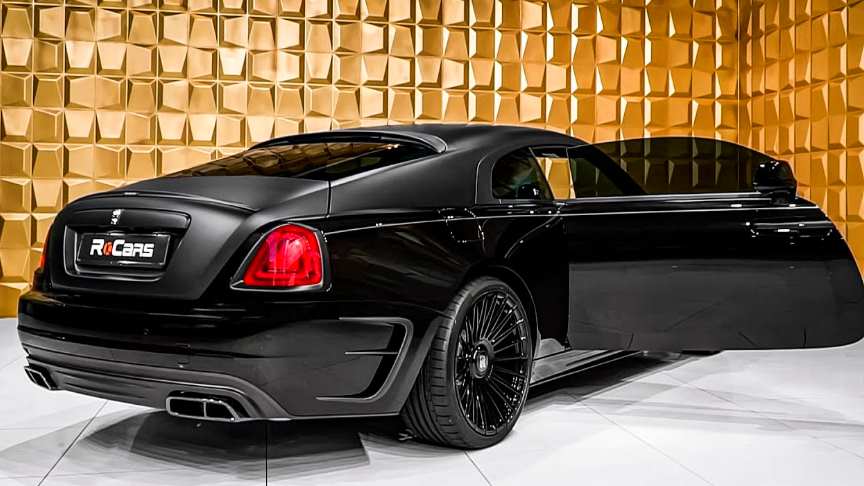 More accents of individuality are delivered by carbon refinements in the cockpit and multi-coat piano lacquer.Its power is transferred to the road using ultralight forged alloy wheels with a diameter of 22 inches, made using a complex metal working process. These are dressed in ultra high-performance 265/35 Vredestein tyres.
The Wraith's cabin is a place of unbridled opulence, home to meticulous craftsmanship and the finest materials money can buy. Its 624-horsepower, twin-turbo V12 engine dispenses abundant power, and the car's satin-smooth handling diligently shields its passengers from harshness.
Advertisement
This majestic car deserves its true power potential to be revealed. The engineers at MANSORY achieved a performance boost with refined engine characteristics and an exhaust system tuned right to the exhaust tip. This catapults the two-tone Briton from a standing start to 100 kph in just 4.4 seconds.