Asia started off with a single garden bed in her backyard, and over the last three years, she has transformed it into a thriving urban homestead that produces loads of fruit, vegetables, eggs, meat, herbs, and more!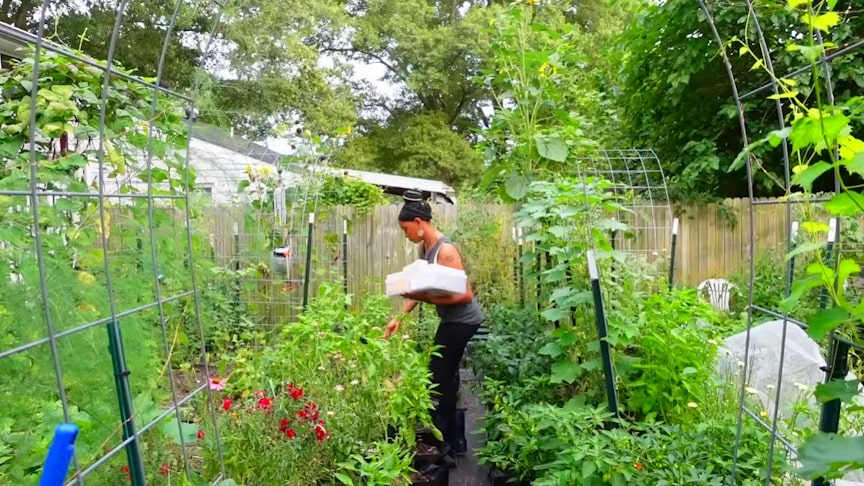 source.image: Exploring Alternatives
She's also got backyard chickens and quail, a greenhouse, a 2-bin compost system, and rainwater collection. Asia is growing an abundance of fresh food year-round for herself and her two kids, and she dries, freezes, and preserves a lot of her harvest as well.
Some of what she's growing includes blueberries, peaches, asparagus, squash, tomatoes, beans, zucchini, cucumbers, peppers, cantaloupe, onions, watermelon, medicinal plants, herbs like basil, and so much more!
Advertisement
She grows in a mix of raised beds (built with free cinder blocks she snagged online), no dig beds (with compost and free cardboard), in the ground, in bags, and on trellises.