Have you ever dreamed of building a beautiful off-off-grid tiny home and moving to a rural community to be part of a growing permaculture farm? If the answer is yes, then this is a video you need to watch!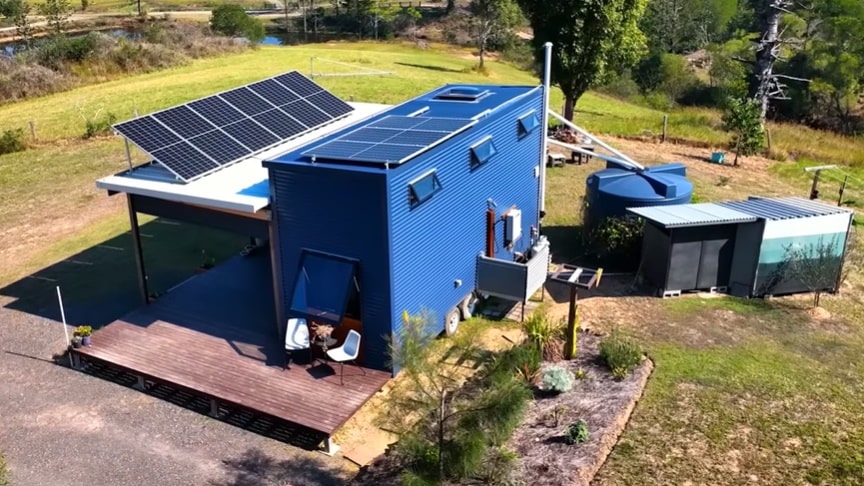 source.image: Living Big In A Tiny House
Janelle is an inspiring woman who craved a big change and a new adventure in life. A series of events lead to her making the decision to build an incredible tiny house, where she lives and also works form home as a naturopath.
Completely off-the-grid, this tiny house is set up with everything Janelle needs. She has a large deck out the front of her home which extends her living space and even has an ice bath!
Advertisement
The interior of the home is cleverly designed to be ultra functional and the space is nothing short of beautiful, with gorgeous warm timber throughout the space. Her tiny home is parked up on an amazing biodynamic / permaculture farm. Here Janelle is surrounded by nature and her fantastic community.