The wooden car I built this time, it's 2021 RAM Trucks 1500 TRX. The truck car full of masculinity, strength and bold warrior. The car is made by wood type: Fujian cypress (with glossy coating), from monolithic wood.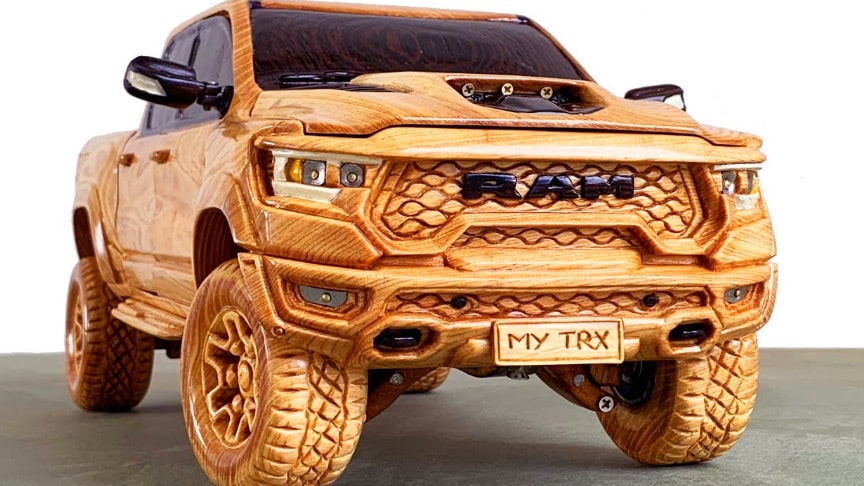 source/image(PrtSc): Woodworking Art
Built by Woodworking Art Youtube Channel this project is pretty straightforward breaking down the build step by step as the artist recreates the wooden model 2021 RAM 1500 TRX Pickup Truck.
The details are fascinating especially the supercharged 6.2-liter V8 recreated under the wooden hood. The miniature car model is made of the famous Fujian cypress wood, the timber of choice for all his projects.
Advertisement
Inside, there's a full dash, which induces the instrument cluster, vents, and infotainment display, the wooden model car is also equiped with with functional suspensions, opening doors, side mirrors, and the whole package.Woodworking Art