Zillers Garage BMW R 18 based custom motorcycle features a futuristic exterior design and big suspension modifications.Zillers have completely changed the look of the BMW R 18.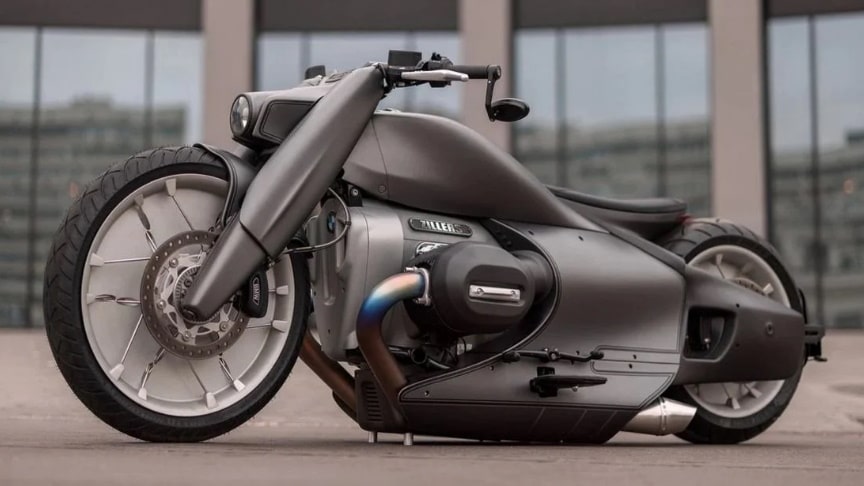 There is no trace of the old retro style. The futuristic body is made of carbon fiber. The wheels are milled on a CNC machine. The exhaust system is handcrafted from titanium and the suspension is self-developed by Zillers Motorcycles.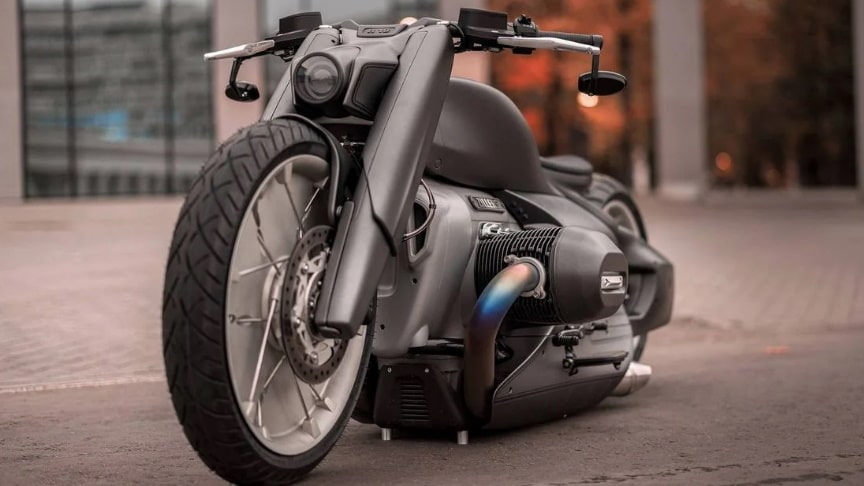 Thanks to this, the motorcycle does not have a side stand – when parked, it rests on the spikes at the bottom of the body.The Zillers R18 is a very special bike.
Advertisement
To keep it that way, we decided to release only 13 of these to the whole world. You can order it ready-made or as a kit for assembly. The production time for a complete set of parts is about 4 months, for a finished motorcycle – 6 months.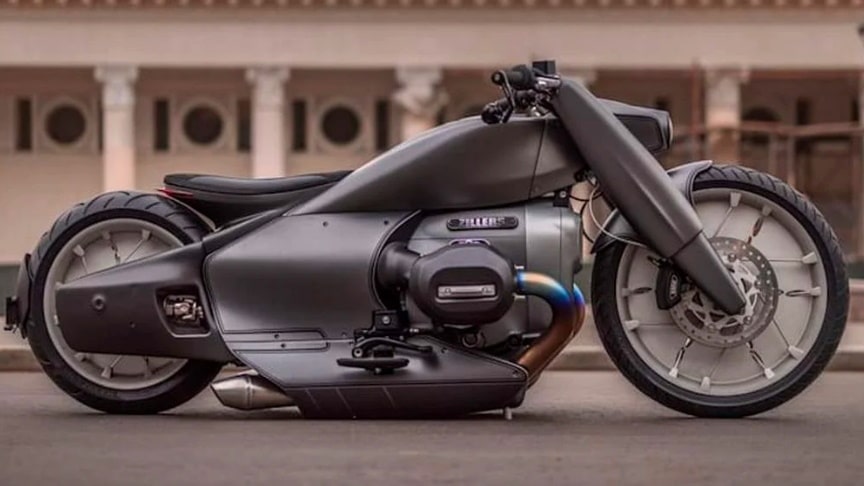 The big air-cooled 1,802cc BMW boxer engine, develops 91 horsepower.The parts are made of cabron, milled aluminum and 3D printing. Headlight and taillight are LED. The instrument panel has been moved to the fuel tank and folded back to make way in the fuel filler neck.