Hidden amongst the spectacular mountain ranges of the Kahurangi National park of New Zealand, this beautiful off-the-grid cabin sits in paradise.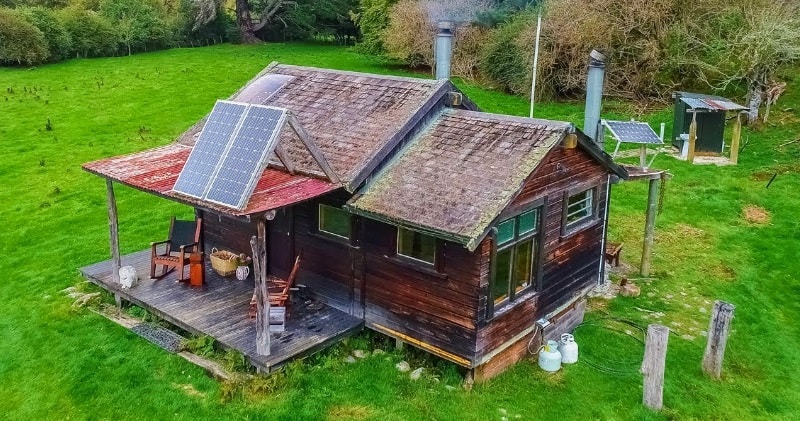 source/image: Living Big In A Tiny House
Affectionally titled the Honeywell Hut, after it's builder Jack Honeywell, the off the grid cabin, although relatively new, looks as though it could have sat on the land for a hundred years.
Being situated on such a remote property, the cabin has to be completely off the grid, collecting it's own water and generating power though a small solar system.
Advertisement
The rustic charm is continued on the interior of the cabin as well. The wood, mostly macrocarpa, almost all comes from the Baton Valley and helps to make the place feel cosy. The hut can comfortably sleep 5 with the dwellers being warmed by the gentle light of an old-fashioned cast iron pot belly wood stove.