The BAC Mono is an insane $250,000 street-legal race car. Today I'm reviewing the BAC Mono to show you around this crazy race car for the road, and I'm going to show you all the quirks and features of the BAC Mono.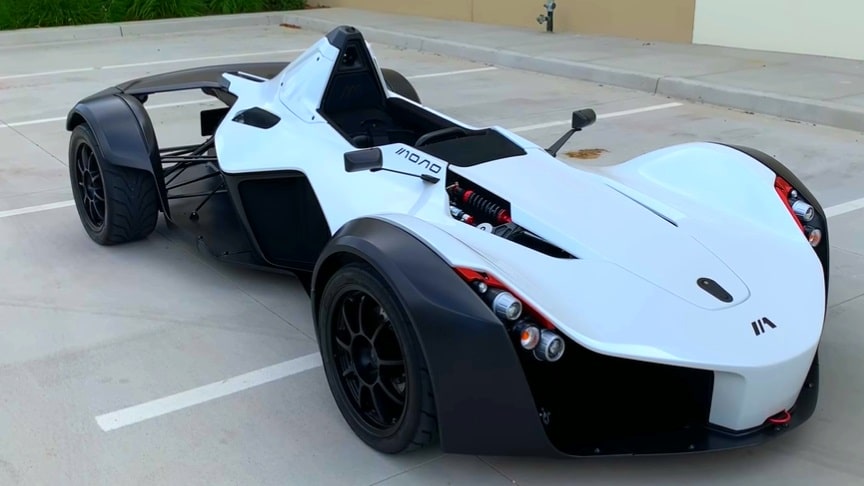 source/image: Doug DeMuro
The Mono uses carbon fibre composite construction over a steel chassis (with FIA compliant rollover structure) inspired by the construction principles employed in DTM race cars. The nose of the vehicle provides a storage compartment and doubles as impact protection.Watch the video from Doug DeMuro for more info:
The Mono was originally powered by a 2.3-litre four-cylinder Cosworth gasoline engine producing 285 bhp at 7700 rpm, a heavily modified Ford Duratec.The Mono weights just 540 kg (1,190 lb). These specifications result in a 0–62 mph (0–100 km/h) time of 2.8 seconds and a top speed of 170 mph (274 km/h).
Advertisement
In 2015 the engine was replaced by a 2.5-litre unit developing 305 bhp (227 kW; 309 PS) at 8000 rpm. The car runs a F3-specification six-speed sequential gearbox developed by Hewland. This gearbox operates a semi-automatic transmission tuned to complete gear shifts in 35 milliseconds.