The de Havilland DH.82 Tiger Moth is a 1930s British biplane designed by Geoffrey de Havilland and built by the de Havilland Aircraft Company. It was operated by the Royal Air Force (RAF) and many other operators as a primary trainer aircraft.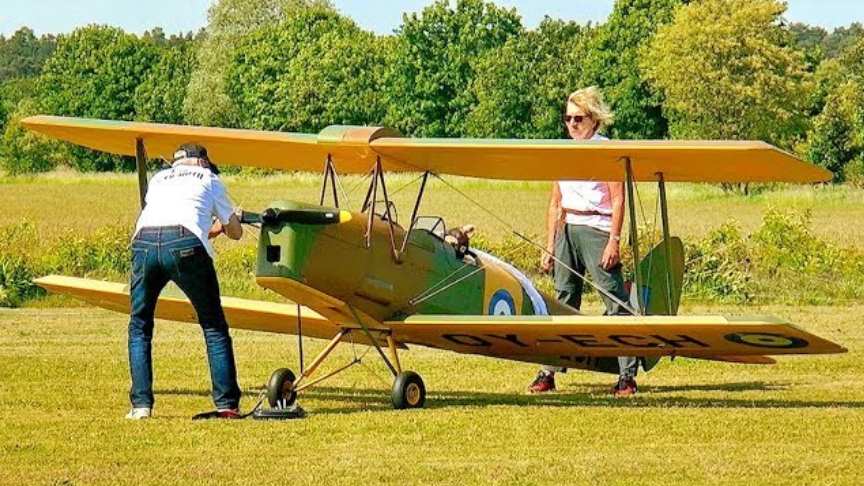 source/image: RC MEDIA WORLD
Take a look at this 1/2-scale RC Tiger Moth! The 58 KG model is done up in French WW I Armée de L'air colors, it has impressive performance in the air, the wingspan of the airplane is 2.7m the fiselage length is 2.19m.//RC MEDIA WORLD
This giant Tiger Moth has the size and inertia to allow even an inexperienced pilot to fly with ease and really scale like. The landing gear is fully sprung.
Advertisement
Best of all is the wonderful sound, which can only be obtained with this combination of engine, gear ratio and propeller.The Tiger Moth remained in service with the RAF until it was succeeded and replaced by the de Havilland Chipmunk during the early 1950s.
Model: D.H.82 Tiger Moth II
Scale: 1:2
Weight: 50kg
Pilot: Martin Grönnert
Event: Ragow Germany May 2019