The innovation of Giraffa allows an unbeatable speed on any type of construction site. Easy and revolutionary.The building of exposed-stone pillars and columns requires a lot of working time resulting in high end product costs. Giraffa system allows the working time remarkably to be reduced and at the same time the best working precision to be achieved.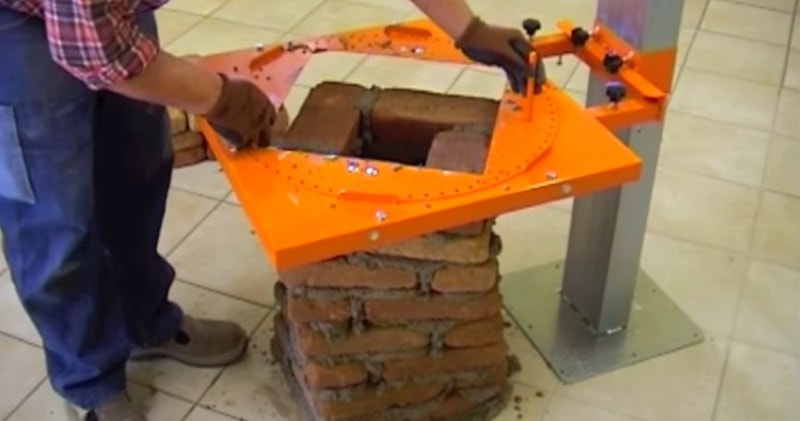 source: edilgiraffa / image: Impatto
Giraffa system shall be positioned in the pillar building area and fixed to the ground by its adjustable telescopic supports. A plumb line placed inside the middle bearing tube ensures a perfect axial setting of the system.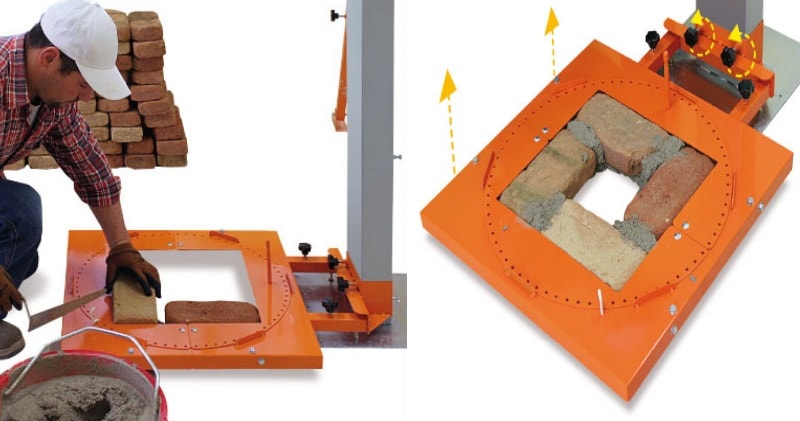 image/text credit: edilgiraffa
The structure of the base of Giraffa system consists of a middle bearing tube whose height can be adjusted, as well as by two telescopic supports equipped with articulated feet, in order the system to properly be fixed, even in case of bumpy ground.
Advertisement
The intuitive-to-use fixing of the telescopic supports allows Giraffa structure to quickly be installed by the user and adapted to any ground surface.The plumb lines placed inside the bearing tube allow the built pillars to perfectly be straight upwards.
A swivel pin allows the support position to be adjusted, in this way it is possible to achieve optimum stability conditions, even in the presence of debris or in case of uneven ground.The particular turntable having regular-pitch holes is equipped with reference joint and allows the course of bricks perfectly to be laid, therefore, the result is a non-occurrence of laying faults.