Building this fully electric wheelchair was super fun, and surprisingly simple. A few bars of metal tied into the already naturally existing supports and holes on the bike makes for a great seat supports.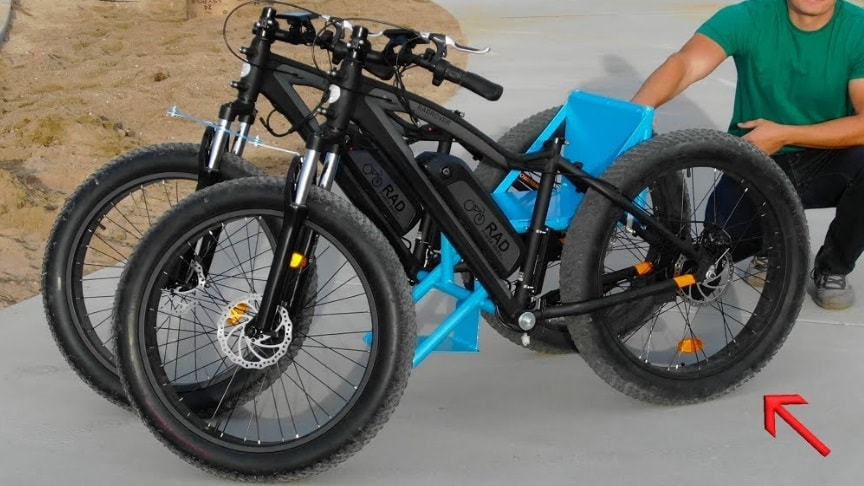 soure/image: JerryRigEverything
This Off Road wheel chair has a top speed of 20mph and a range of about 20 miles. The bikes I used cost about $1400 each, So after factoring in the $50 dollars worth of metal and random odds and ends, the whole thing cost about $3000 dollars to build.
Which is less than half the price and twice the performance of other off road wheelchairs on the market right now. Watch Cambry ride her Off Road Wheelchair for the first time HERE.
Advertisement
Splicing two electric bikes together to build a powerful off road wheel chair was super fun, and a sweet surprise for Cambry. With a few minor adjustments to the electric bikes, I was able to mount a seat 'chariot style' right between the two e-bike frames.