Unveiled by EU-LIVE (Efficient Urban Light Vehicle) consortium and funded by the European Commission, it's part of the automaker's 'Push-to-Pass' plan to deliver new mobility solutions, slotting "between the two-wheel and four-wheel segments". Groupe PSA's involvement is part of its Push to Pass strategic plan to deliver new mobility solutions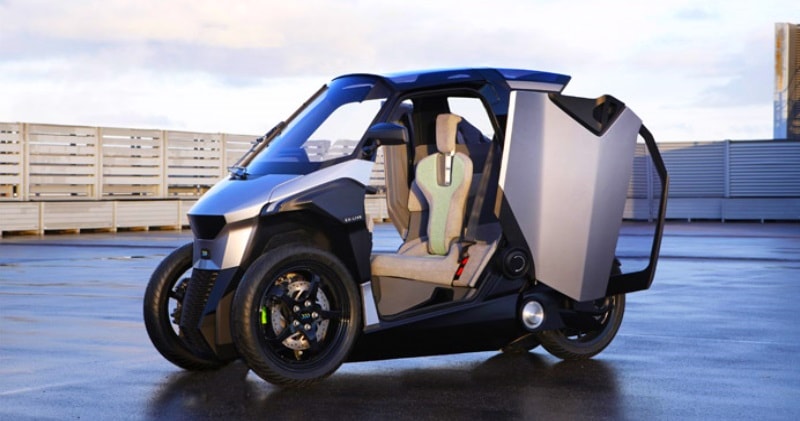 source/image: groupe-psa
The urban mobility project is funded by the European Commission (€6.7 million) under the "Horizon 2020 GV5" Research and Innovation programme.Based on an architecture similar to a tricycle, the electrified light vehicle is adapted for urban and peri-urban trips with a zero-emission mode for city driving.
The vehicle runs in zero-emission mode at speed of up to 70 kilometres per hour using two rear electric in-wheel motors, developed by 2 consortium partners Elaphe and Brembo.The 48-volt electric battery – designed by Samsung SDI – can be recharged using regenerative braking technology.
Advertisement
When driving on inter-urban roads at speeds of between 70 and 130 kilometres per hour, the PEUGEOT SCOOTERS 31-kilowatt single-cylinder petrol engine takes over the propulsion.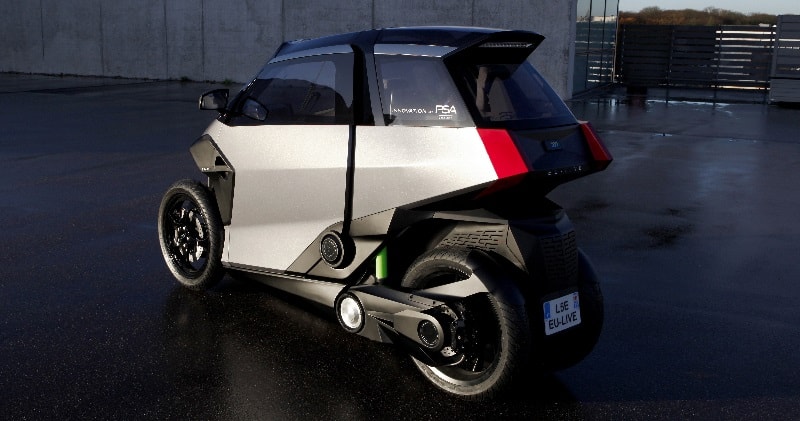 source/image: groupe-psa
The light vehicle has a total range of 300 kilometres and a top speed of 130 kilometres per hour.The vehicle's small footprint (2.4 metres x 0.85 metres) and rotating doors facilitate perpendicular parking and free up road space.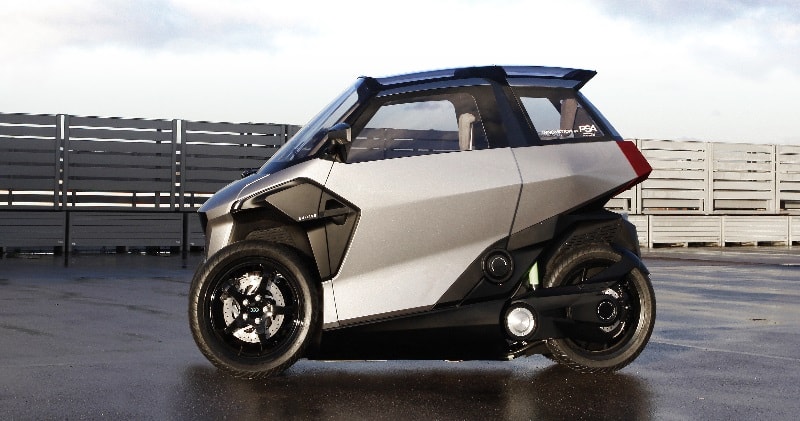 source/image: groupe-psa
As well as an enclosed, heated cabin, the vehicle also features seatbelts and an airbag, making helmets, gloves, waterproof jackets and other protective gear unnecessary