After years of being inspired by the tiny house movement, Chloe and Brandon slowly gravitated towards the idea of designing and building a tiny house for themselves.As their plans began to materialize, so did the realization that living without financial uncertainly would put them at ease and allow them to focus on their careers on their terms.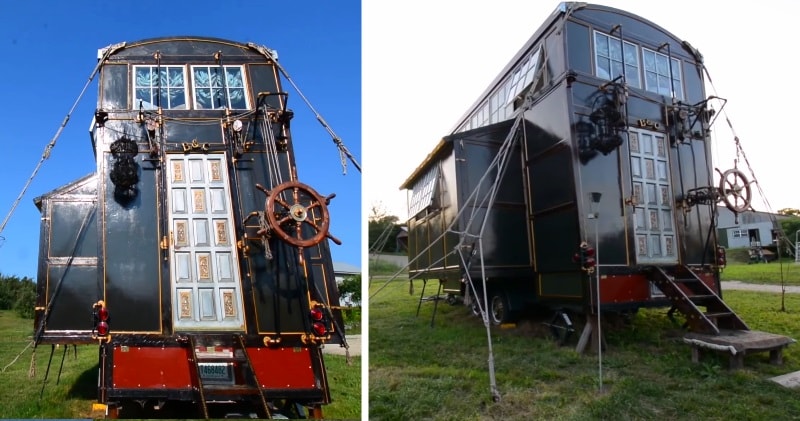 source/image(PrtSc):  Tiny House Listings
Fast forward to present and what you seen is an caravan-style home with what I would consider bohemian styling mixed with some old world gypsy appeal. I would like to thanks Chloe and Brandon so much for sharing their absolutely lovely tiny house with us.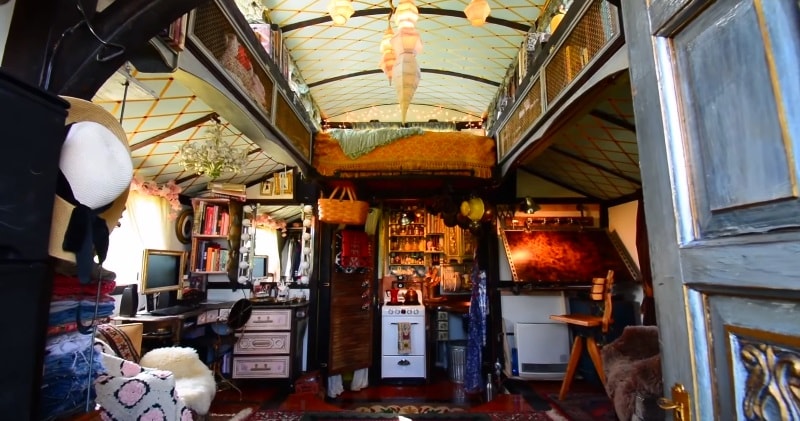 source/image(PrtSc):  Tiny House Listings
The house was built almost entirely out of recycled and salvaged materials found from movie sets, yard sales, or just off the side of the road.
Advertisement
The couple plans to "go wherever work is." The tiny home is exactly what they need to pursue their dreams right now.
They have even thought about shipping the home over to Europe, so that they can travel and find work there.A lot of people criticize tiny homes," said Brandon. "The truth is, they aren't for everybody. It depends on the life you want to live.