This tiny home has raised the bar on tiny living in Canada. We started with a custom trailer and added a house that is extraordinarily sturdy, insulated and viable for consistent long-term use. Once the structure was in place, we added the best finishes available.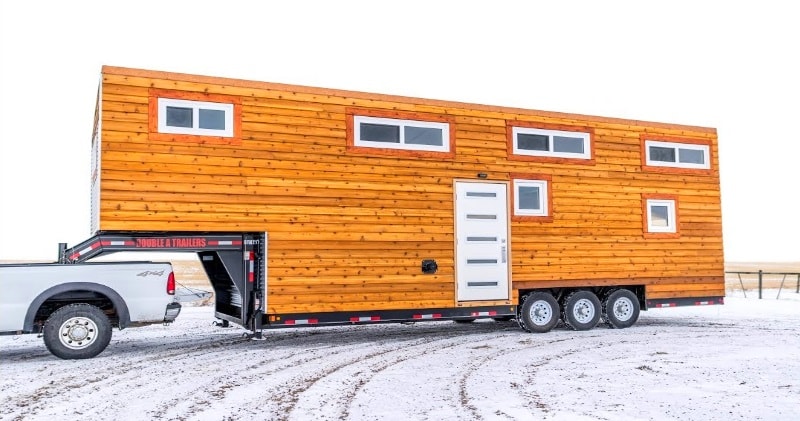 source/image: Tiny House Listings
We did this while also ensuring that this tiny home can go completely off-grid or be grid-connected, thus ensuring it will work wherever you need it to.Tiny House Listings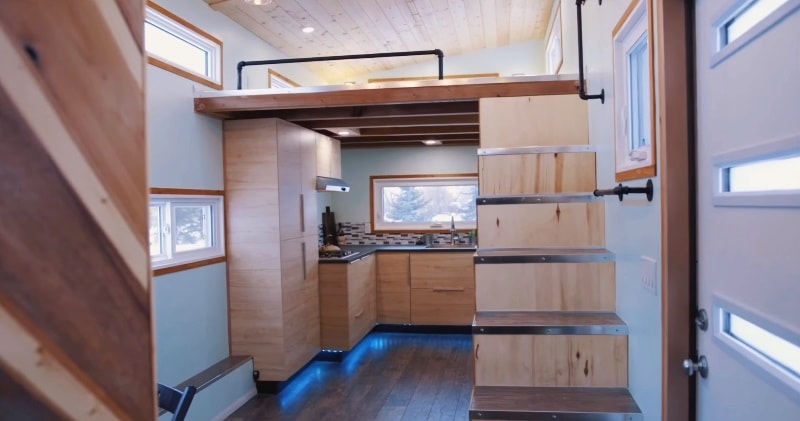 source/image: Tiny House Listings
This tiny house built by Vagabond Tiny Homes in this video tour was designed to be fully off-grid ready and built to withstand even the harshest Canadian winters.
Advertisement
Trailer: triple axel with a 4" drop – rated for a weight of 21,000 pounds. Our tiny home and trailer with everything in it are 17,000. This means that this trailer is more than up to the task of holding everything you need. The trailer also has two 10,000-pound jacks on the front of the trailer and two 8,000-pound jacks on the back.Tiny House Listings
This allows for the entire home to be lifted off the tires for long-term parking…. We also utilized a gooseneck trailer because it is far safer than a traditional hitch and does not require such a large vehicle to pull. A 1-ton will pull this just fine, but a traditional hitch would safely require a 2-ton truck at least.