Chariot Skates is a brand name for the revolutionary new skating product called Wheel-skates that crosses boundaries into skiing and cycling.This video includes doing some crossover-turns; skating uphill; on rough ground and skiing down grass slopes.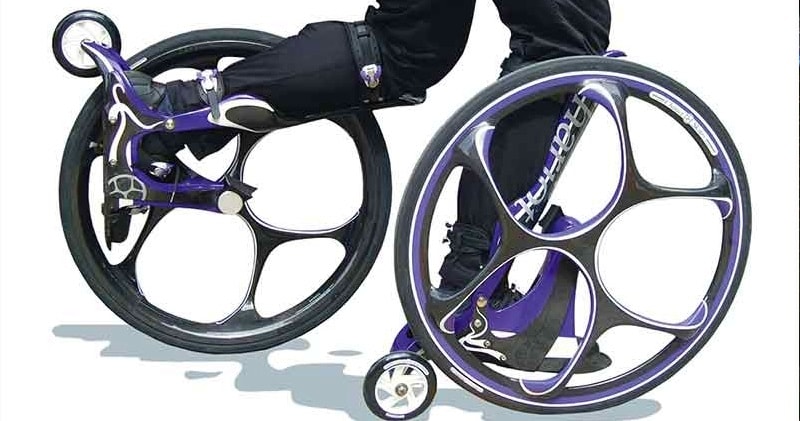 source/image: ChariotSkates
These are not your ordinary inline skates. Instead of having wheels right beneath your feet, Chariot Skates place them on outer sides of your feet. With such leg support, it eliminates strain on the ankles.
Chariot Skates also allow you to skate over rougher terrain or ski down grassy slopes, and commute like a bicycle free of seat & handle bars. The riders feet are suspended below the main wheel's axle which provides a lower center of gravity.
Advertisement
The carbon fiber constructed skates appear to be a more practical mode of transportation due to the relatively large wheels which should provide greater speeds, inertia and less pushing.