Citroën 'oli' is a striking conceptual manifesto of intelligent ideas challenges the status quo; a destination for versatile and enjoyable all-electric mobility to enhance the lives and lifestyles of all kinds of people.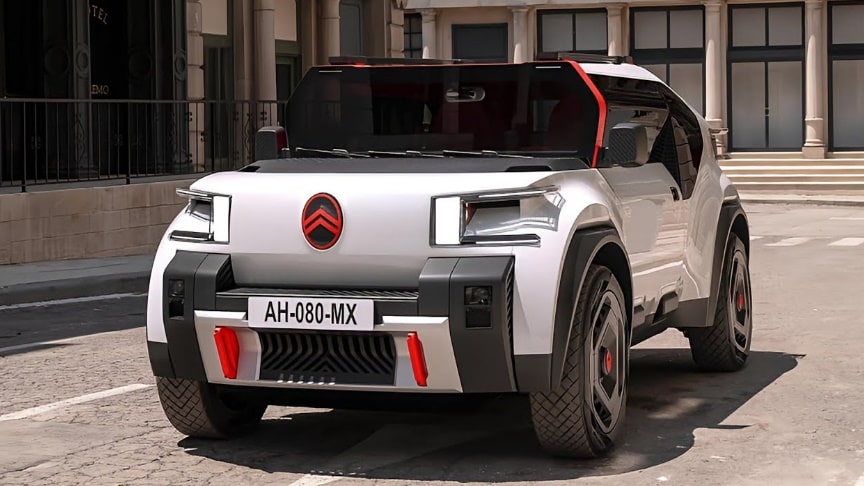 source/image: REC Anything
Being fully electric, the target weight of the Oli is 1,000 kg (2,204 pounds). Thanks to the low consumption of 10kWh/100km, the French electric truck concept has an estimated EV range of 400 km (249 miles), with the 40kWh battery being able to charge from 20-80 percent in 23 minutes.Citroen didn't announce the power figures or the number of electric motors,the top speed is 110km/h.
Not a car – a multi-purpose everyday extension to your life that is as useful when you aren't driving it as when you are.Spacious, innovative interior with beam dash, 'Smartband' HMI projector and 'bring your own device' infotainment.Comfortable 'mesh' backed seats, washable floor and low-weight, recyclable materials.Circle of life: can be refurbished, upgraded and repaired with recycled parts and resold for several owners.
Advertisement
Efficient with identical front doors, bumpers and protective elements, flat panels and glass, low weight materials.Strong flat bonnet, roof and pick-up bed panels you can stand on made from re-cycled honeycomb cardboard.Unique steel/aluminium hybrid wheels shod with sustainable and intelligent Goodyear Eagle GO concept tyres.///stellantis