The M13 350cc sidevalve model is an older restoration and runs fine.Like BSA, La Fabrique Nationale d'Armes de Guerre ('FN' for short) began as a munitions manufacturer, turning to the production of motorcycles around 1900.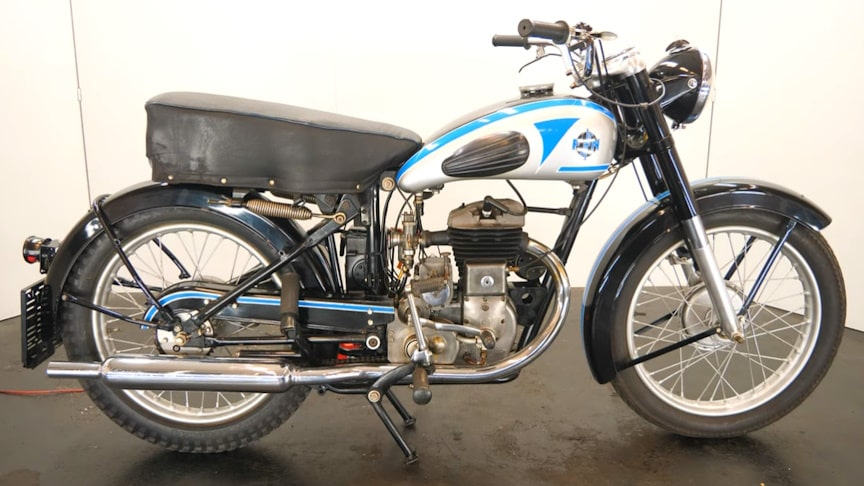 source.image: classic-motorcycle.com
Best known for its sensational four-cylinder models, the first of which appeared in 1905, the Belgian company demonstrated the same innovative spirit in the design of its singles, being among the first to adopt unitary construction of engine and gearbox, permitting the use of geared primary drive.
The M13 was offered with a top-controlled engine with a displacement of 350 cm³ and a side-controlled version with a displacement of 450 cm³.
Advertisement
The 450 version with a bore/stroke ratio of 84.5 × 80 mm produced 11 hp at 3,500 rpm. This meant that the 136 kg machine reached a top speed of 105 km/h. The FN M13 was a motorcycle from the Belgian manufacturer Fabrique Nationale de Herstal , which was built from 1947 to 1953.