Located about an hour outside Amsterdam is a village of spherical homes straight out of your futuristic fantasies.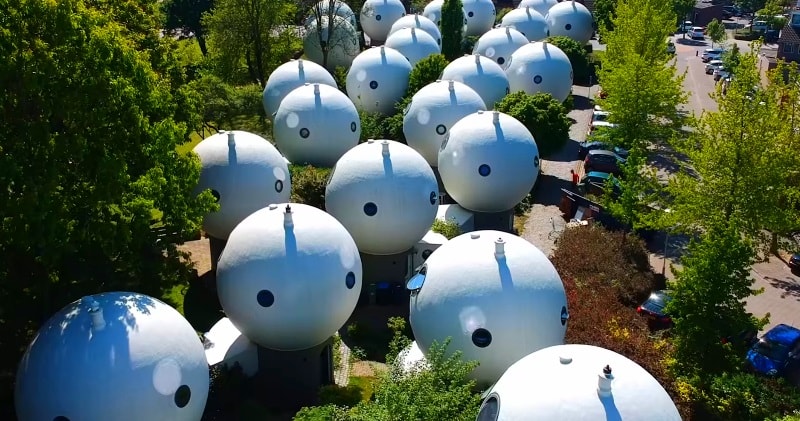 source/image: Great Big Story
From a distance, Bolwoningen's domes appear to be a set of golf balls, but up close, they are the architectural masterpiece of Dutch artist and sculptor Dries Kreijkamp.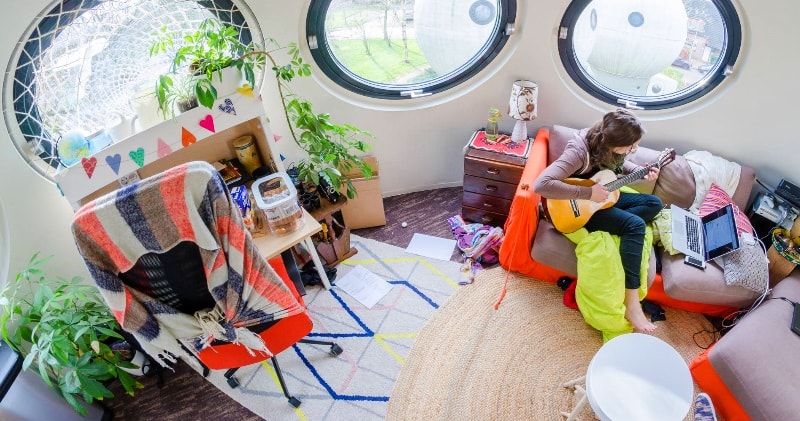 source/image: Great Big Story
Built in 1984, each home contains three levels with round windows that give view to the scenic canal. The intent of the complex was to bring residents closer to nature.
Advertisement
Although the designer has since passed, his legacy continues to live on in.Inside each golf-ball shaped home is a compact apartment dwelling with a uniquely otherworldly feel.
The curved walls and round porthole windows give the illusion you're living in a spaceship, which is a little ironic because Kreijkamp actually intended the globe-like structures to bring people closer to nature, with its vantage points from nearly every angle.