The PEBL by better.bike is a Micro-Car eBike / eTrike designed to be your local transportation solution. With a 750 watt motor plus the option to pedal, we have combined the ease of a car or golf cart, with the exercising ability of a bike.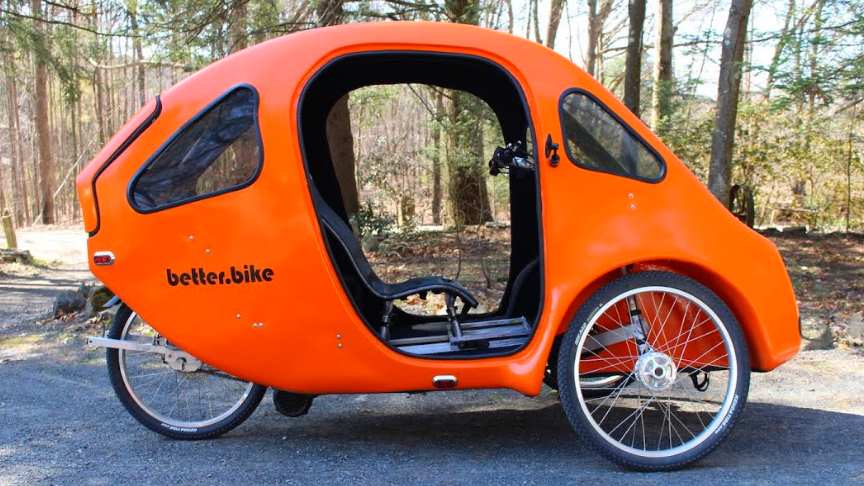 source/image(PrtSc): better.bike
Whether you want to replace your car, get back into your exercise routine, or just cruise around, you can bet that the PEBL will be with you.
Designed for four season use, the PEBL is a three wheeled, fully enclosed bike that utilizes a combination of pedal and electric drive with a body made from plants. You can pedal as much or as little as you want all year round.
Advertisement
The PEBL has roof-mounted 100W solar pane,l a full charge by sun could take a day or two for a full charge, so the solar panel is mainly for range extending rather than being a primary charging device.
The PEBL is legally considered a bicycle, due to its top speed of 20 mph and 3 wheeled design, but it has many features you'd find on a small car.The PEBL also comes standard with reverse, cruise control, regenerative braking, full lighting, horn an 8 speed internally geared rear hub, suspension, a comfortable and quiet cloth interior like you'd find in a car, a dashboard with a voltmeter, power key, USB charger and lots of cargo space.