From 1889 Johann Puch (1862–1914) worked as an agent for Humber vehicles and manufacturer of Styria safety bicycles in a small workshop in Graz and in 1890 he founded his first company, Johann Puch & Comp., employing 34 workers. Cyclists like Josef Fischer, winning the first edition of Paris–Roubaix in 1896, popularized Styria bicycles which were even exported to England and France.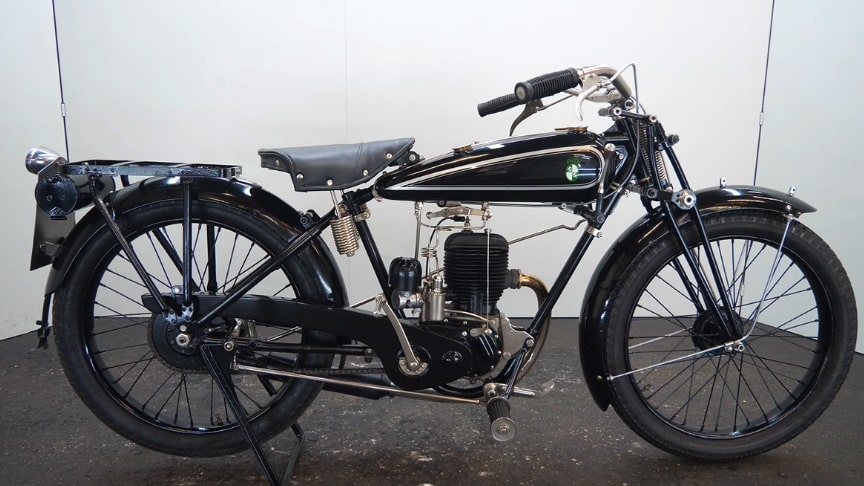 source/image(PrtSc): classic-motorcycle.com
The "220" was built from 1926 till 1929 and was a very popular model: it was light, economical, easy to operate and had enough power and constructional quality to accommodate a passenger.This fascinating pre-war split single bike is in good shape and should not be missing in any Puch collection.
During World War I, Puch became an important vehicle supplier to the Austro-Hungarian Army.In 1923 the Italian engineer Giovanni Marcellino is said to have been sent by the banks to wind up the Puch factory in Graz.But instead he settled down to live in the town and designed and then produced a new version of a split-single two stroke engine.Marcellino's design had the pistons one behind the other, unlike Garelli's pistons, which were side-by-side.
Advertisement
To avoid flexing of the connecting rod, the small-end bearing of the cooler intake piston was arranged to slide slightly fore-and-aft in the piston.The new system allowed better cylinder filling and a longer power stroke; a split-single engine can deliver better economy and may run better at small throttle openings.Marcellino's engines developed from 123cc via 175cc and 220cc to 248 cc in 1929./ wikipedia