The factory was owned by Wilhelm Gutbrod, who also owned another Swiss factory, Zehnder. Although their machines were among the best available between the wars, they did not fare well in the post-war era. After the death of Gutbrod in 1948, Wilhelm's son Walter continued as manager until the late 1950s when the firm closed.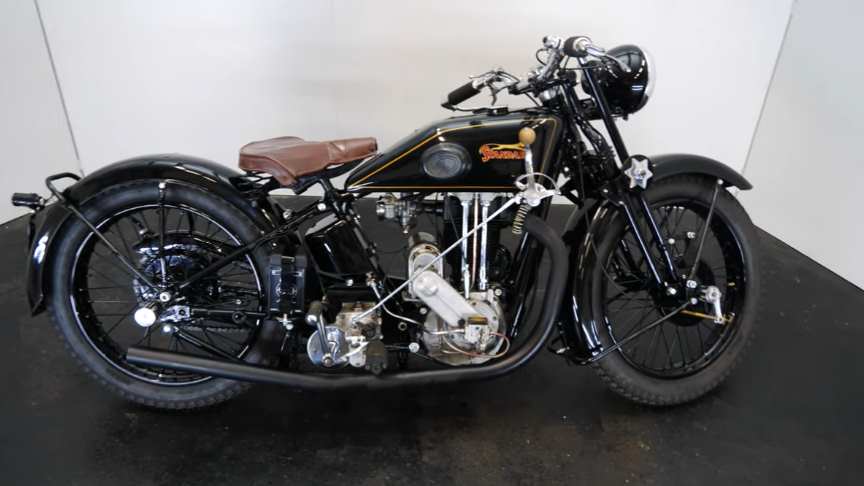 source/image(PrtSc): classic-motorcycle.com
Motorcycle production began in 1925 with 350 & 500cc JAP singles and possibly 750cc JAP V-twin engines, but they were forced to switch to MAG powerplants of 350cc up to 998cc. In 1930 they introduced 198cc & 248cc ohv singles of their own manufacture. In 1930 they introduced the luxurious BT1000 with a MAG 992cc IOE V-twin, a sturdy if somewhat antiquated engine driving via a 4 speed Hurth gearbox./classic-motorcycle.com
The chassis was that used on the previous year's 500cc and 750cc models, and it used Castle forks under Brough licence. They were very handsome and very expensive motorcycles – the price was in excess of the annual wage for an average worker and was dearer by far than the most expensive DKW of the day.
Advertisement
During the late 1930s they built a single cylinder 200cc 2-stroke motorcycle named 'Feuergeist'. The model BS 500 has been produced from 1928 until 1933.Special feature on this bike is the Castle fork and Bosch lighting system which takes an extra cost at this time, standard fork was Tiger fork. This bike has been restored recently and runs fine.via/read more: classic-motorcycle.com