B.S.A (The Birmingham Small Arms Company) is a British based company formed in Birmingham in 1861. BSA is a former manufacture of guns, vehicles and military equipment located in an area of Birmingham called 'the Gun Quarter'.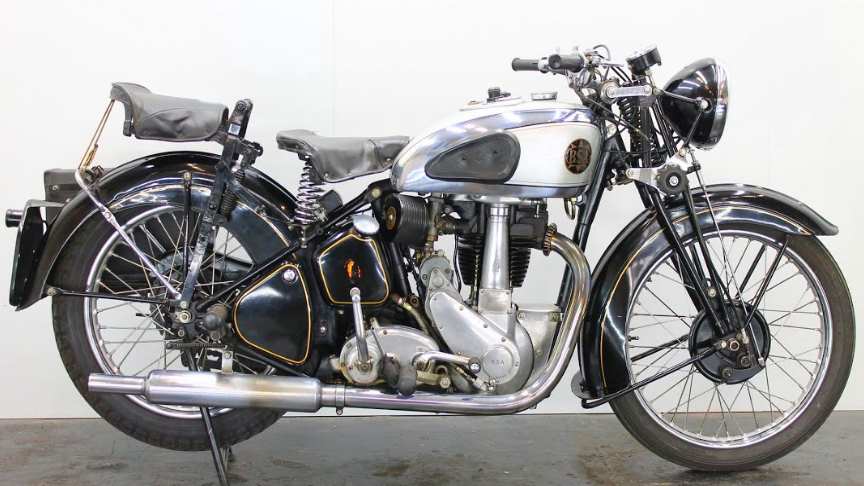 source/image: classic-motorcycle.com
In 1910 BSA began producing complete motorbikes and at its peak in the 50's BSA was the largest motorcycle producer in the world. The brilliant engineer Val Page designed BSA's new 500 single in 1937, while at the same time bringing some rationale to BSA's complex product lineup.
It was now made up of 250 and 350 singles in what was called the "B-class", and the top-of-the-line 500 heavyweight class was divided into 3 groups itself.
Advertisement
The M22 was the 'cooking version' the M23 Silver Star was the sports machine and it had a specially-tuned engine with a higher output than the M22; and the M24 Gold Star which was really a street-legal race bike. Val Page included several innovative and modern features in these new machines. This sporty bike is an older restauration and runs fine./classic-motorcycle.com